Named after a tropical bird,
the circus company Les Payenkes Utopistes
was founded by
Samuel Rhyner and Saphia Loizeau in 2018.
is a French circus artist that has a background of more than 10 years in competition gymnastics and began practicing circus quite late. It's at the age of 15 that she started by studying at "Ecole Nationale de Cirque de Chatellerault » and continued then at the "Academy for Circus and Performance Art" in Tilburg (NL). She is now graduated since summer 2017 and touring her swinging trapeze act in circus and theater companies (Wintercircus Arlette Hanson, Ashton Brothers). Thanks to her studies, hobbies and family, she is now an artist with more than one string to her bow : swinging trapeze, floor acrobatic, partner acrobatic, chinese pole, music …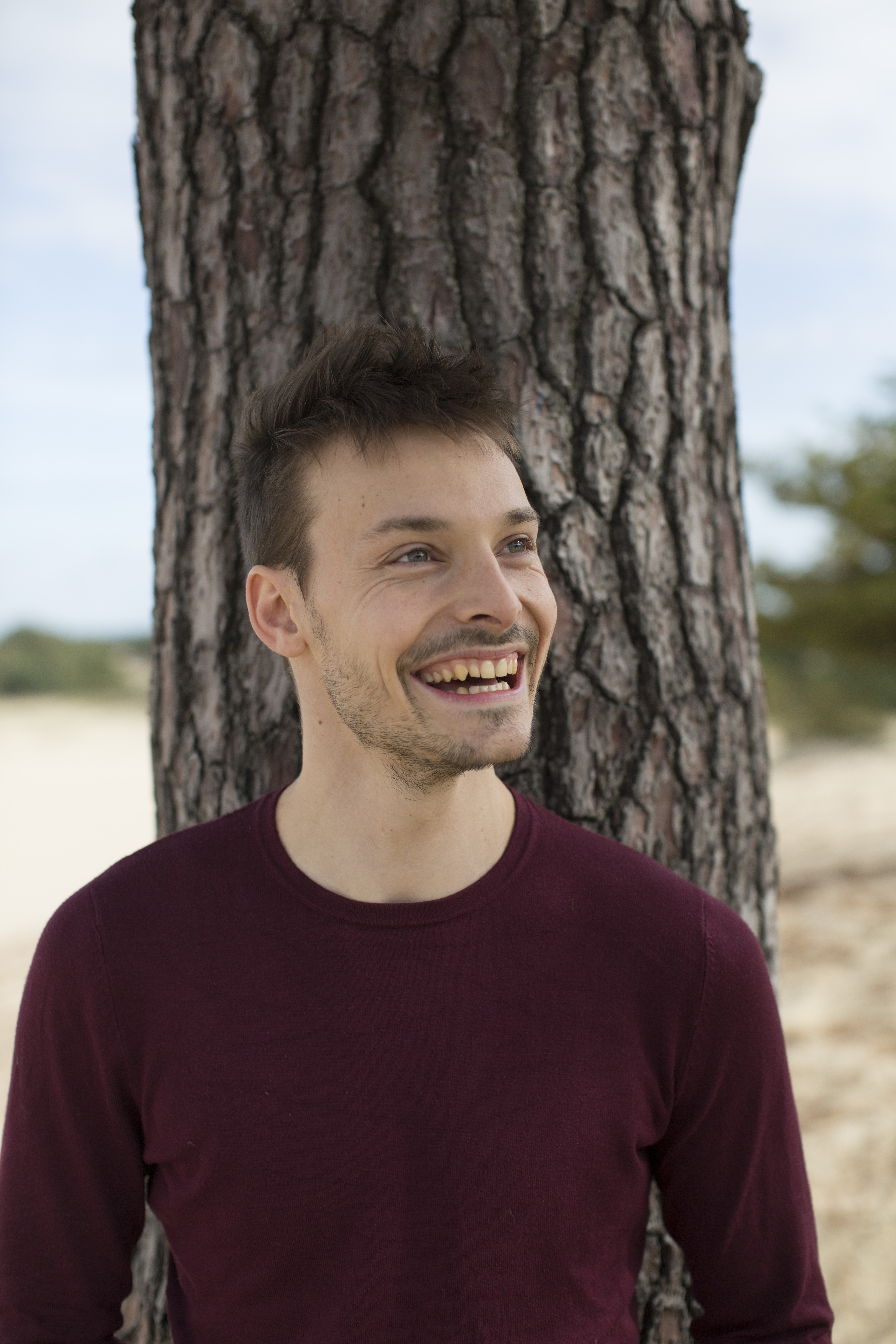 is a Swiss circus artist. Originally, his desire to understand and his interest for physics led him to study in the EPFL (Ecole Polytechnique Fédérale de Lausanne). During his first year, he realized that physics would only reply to the question « how ? » and not to the question « why ? ». He then decided to stop his physics studies and joined the Academy for Circus and Performance Art in 2016. Graduated in 2020, he is now specialised in acro-dance. Interested in movement in general, but thirsty for knowledge, Samuel decided to learn Piano, electronic music composition and Cyr Wheel besides his main discipline. He is now working on a few different projects with circus and dance companies : On Point, Les Payenkes Utopistes, Compagnie Hors Surface, and others.
We want to embrace the crossbreeding of arts that circus has, and be part of its ongoing development.  
As the immediate theatre — « Le théâtre immédiat » — claimed by Peter Brook, we want to question everyday the discoveries of the last rehearsal, or show, as if our technic and research would always slip through our fingers. 
« Le théâtre est un art autodestructeur. Il est écrit sur le sable. Le théâtre réunit chaque soir des gens différents et il leur parle à travers le comportement des acteurs. Une mise en scène est établie et doit être reproduite – mais du jour où elle est fixée, quelque chose d'invisible commence à mourir. » 
—  L'Espace vide, Peter Brook
This quote evokes the fact that whenever you create art and from the moment you fix it, something invisible is going to start dying. Peter Brook talks here about theater, but we are definitely agreeing that it works in the same way for circus or any live performing art. That's why we want to keep questioning everything and learning from it.
Circus is a performing art, we use our bodies and skills to pass messages across. During the live performances, we want to try to strengthen the idea of a unique and ephemeral experience by accepting and magnifying the opportunity of interacting with the audience (changing at every performance), and all the technical hazards that can happen. Creating an environment conducive to meet and connect with everyone.
A 50 minutes show which blends different performing arts. It is balanced between circus and dance, unified by the music. On stage they are two persons, with the same appearance. A genderless show, where the the spotlight is on « pure movement » and the « tricks » are hidden within the choreographies.
The world stops breathing for a brief moment, which seems to touch eternity. The audience, the musicians, everyone is hanging on the conductor's direction stick, here we go, the movement is starting. It settles down, regular cadence, the heart of the piece. Unchanged repetitions. Organized clatter beating time.